Event History
In the late 60's, the colorful 3rd of July Firework displays on Conesus Lake were organized and funded by The Conesus Lake Association. Increased costs forced the group out of the fireworks business and large displays on the lake were a thing of the past. Although some lake residents took matters in to their own hands (literally), they were never able to achieve the magnificence of a professional Firework display company.
After a 20 year absence, 3 lake residents ( Bud West, Charles Smith & Dave Pietrowski ) got together and reached out to neighbors and friends to see if there was sufficient interest to bring back the "big show". The answer was an overwhelming "YES". The event is now coordinated by Conesus Fest for Charity. 100% of the funding comes from Lake Residents & their friends who venture down on the 3rd of July to witness one of the largest fireworks displays in Upstate New York. For everyone's safety, we've hired professional pyro technicians to shoot our display. Another benefit is that 10% of the funds collected are donated to Warrior Salute Program and the Wolf Foundation.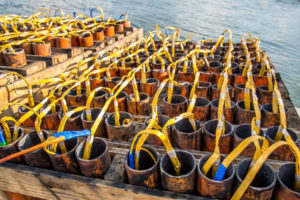 The size of the show each year is 100% dependent on how much money is collected. We created this website to make donating even easier this year. We need to place our order by June 23rd, so please make your donation as soon as possible. Fortunately each year since we've rekindled this great tradition, our display has grown. We hope you will choose to be part of this year's presentation.
Thank you for your support! If you have any questions, please contact us:
Charles Smith ( email )
Dave Pietrowski ( email )